Hello loves!
I honestly can't believe we have only one more week before 2016 comes to a close! But before we get there I wanted to share some of my favorite products I've come across this year.
Cream of Nature Mango/Shea Butter Leave in Conditioner
Where do I even start? I came across this at a hair care event earlier this summer and fell in LOVE. It smells amazing and is very moisturizing yet lightweight enough for everyday use. I always use this after washing my hair as well as whenever I need to touch up my curls.
2. L'Oreal Telescopic Mascara (Carbon Black)
I remember watching Carli Bybel on YouTube a couple of years ago when she mentioned this as a favorite of hers so I was curious about trying it myself. This has literally been the only mascara that I've used since then. It brings so much volume to my lashes, it doesn't clump my lashes together, and it doesn't flake. This is definitely a keeper.
3. ECO Styler Olive Oil Gel
When it comes to styling my curls, I was one to never go near a gel. Back when my hair was relaxed I found my self experiencing flakiness and stiff hair when using other brands growing up. As I started transitioning back to my natural hair, I began to hear a lot about this gel and eventually gave it a shot. It's great for defining my curls without the crunch and it's infused with olive oil to help condition the hair in the process. I use about a quarter sized amount on my hair while it's damp from washing to give my curls a nice POP!
4. Calvin Klein Perfume in "Deep Euphoria"
This stuff smells AMAZING! Plain and simple. It's the perfect blend between floral and musk perfect for an evening out. I get plenty of compliments on this scent.
5. Via Natural Ultra Care Coconut Oil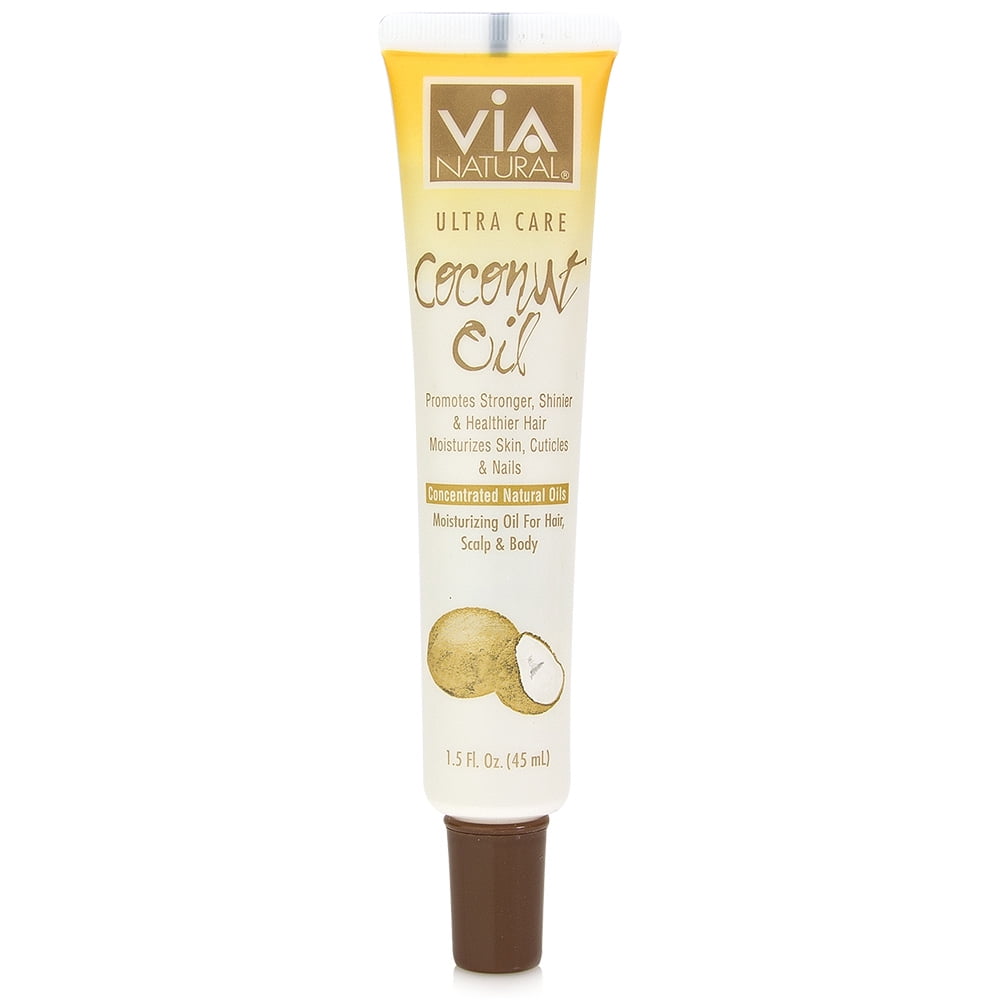 So coconut oil has been a staple for my skin and hair for quite some time. However the convenience of finding coconut oil in a tube has changed my life! It's lightweight and is perfect for keeping my skin and hair hydrated.
6. Malin+Goetz Mojito Lip Balm
I got this a while back while I still subscribed to Ipsy. I began using it after I ran out of another balm and I've been using this literally every day since. It's thick and a little goes a long way, but it keeps lips my lips soft most of the day with just one application. It's a little on the pricey side ($12 USD), but I think it's worth it.
7. Dove Sensitive Skin Body Wash
I was pretty bummed when I had to give up all of my scented body washes after my skin started to get irritated easily, but for the most part this made up for it. My skin feels so smooth and soft, never dried out. Even though it's claimed to be fragrance free, it still has a light clean scent that I absolutely love.
8. Nubian Heritage African Black Soap
I dealt with blemishes and scaring due to past acne, but this soap has really changed my skin for the better. It's made of natural oats and vitamins which help heal and revitalize the skin. It's great for scars, blemishes, and oil control (so I wouldn't recommend this for dry or combination skin). However patience it key because results will not take place over night. I personally saw a difference in my skin after about 6 months.
9. NYX Lip Liner Pencil in "Nutmeg"
I am HOOKED on this lip liner. It's the perfect soft brown for defining my lips and lipsticks. I even use it alone as an actual lip color.
10. Kat Von D Liquid Lipstick in "Lolita"
At one point this color was constantly talked about and I was excited to finally get my hands on it. The color is a gorgeous neutral mauve that's perfect for any skin tone. The formula is light and doesn't dry out my lips like other liquid lippies. I combine it with my NYX lip liner (listed above) for my go to daily look.
Do you have any favorite products this year? Are you looking forward to what 2017 has to bring? Let me know!
Sincerely,
L ❤